This would be the trip that started it all for me on kayak fishing and definately a date to remember for me. 18/07/09. Ever since I've not looked back and it's all worth while. The fun out sea and best of all meeting new mates along the way such as Merv and Ian who are just EXCELLENT!!!
Lastly thanks JIMMY!!! If not for your invite, doubt I would have started kayaking!
**Report taken off my Blog.
Today is my first time on a kayak. Jimmy my uncle, he bought a 2 seater Advance Elements Yak and invited me to a trip out together with Ian and James. Such an offer is not to be missed!!! It was surely to be an eye-opener.
It was such an experience and the fact that I managed to land a decent size grouper on it made the "POISON" run too deep!!! It was fun been out at sea.. It was fun fishing at areas that are restricted by foot.
Here are some photos to show for the day out

Launching of the kayaks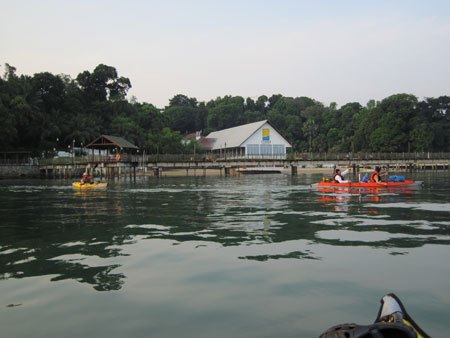 One of the fishing holes we went too...
Peddling in Sync with Jimmy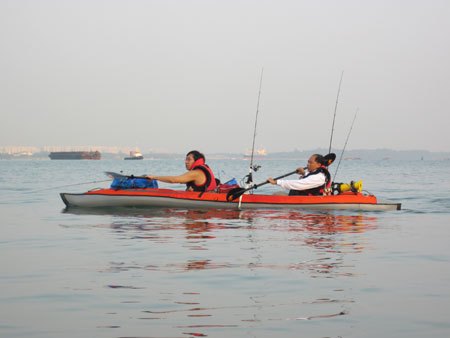 The grouper that got me POISONED into kayak fishing..