Got up pretty early this morning at about 530am and slowly took my time to get all my stuff into the car. But before I know it .. it was 615am .. And I needed to be at Sembawang Jetty by 7. So I had to make light speed in my little picanto.. from Bt-batok to Sincere Tackle.. to the Jetty. Reach location by 650 and started to set my Yak up. Was greeting with a nice multi-coloured sky and 2 buddies chatting to the sunrise.
Soon after KT arrive and started getting his YAK up and going for the launch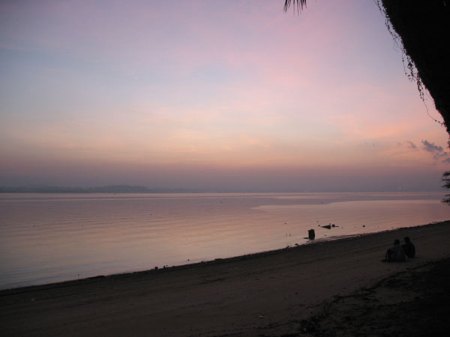 This trip round, I was arm with my lures and 100grms of live prawn that went into my bait-holder

We managed to launch off at about 730am and headed straight for the mangroves.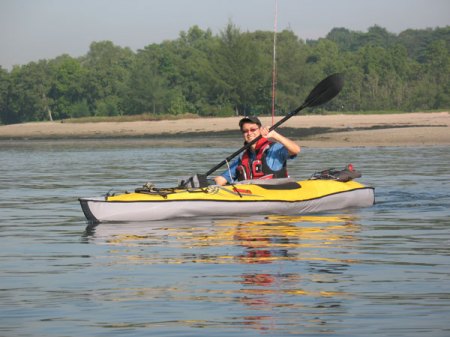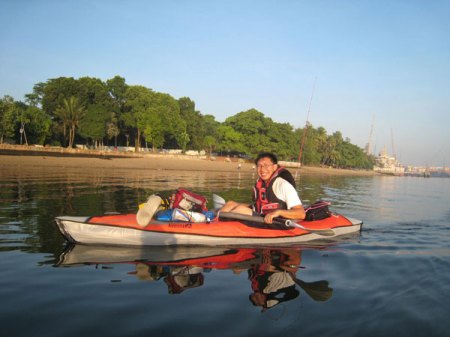 On the way there.. we noticed some baitfish been whacked and then the all so similar brood silver body of a Barramundi flashed at us.. Woo... I thought to myself.. "HO SEH LIAO". Lures were up and flying to the baitfishes within seconds. However no bite. Haiz... We cast for awhile more and decided to give a pass on it and head towards the destination.
This time round I noticed... Fork Tail fishes were cutting the water.. WOW!! I thought 2nd time lucky.. Confirm either Tarpon or Herring.
Out came the live prawns to a floater!! .. 2nd cast into the strike zone produce me a Herring.. Then I decided to release drag abit to play abit longer.. man that was a stupid thing to do.. After then 5th jump it spat the hook!! :idol:
I had another take later again.. But upon striking the Herring flew like 2 ft up and wide... LOL..
Soon the fishing was really slow and we became desperate as not to blank on this trip.. We went to a nearby pillar and we all managed to get fish there LOL ..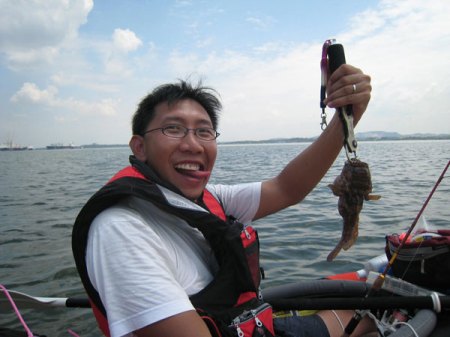 After awhile more of fish-less action, we decided to call it a day and went off back to shore

Plentiful of fun days ahead I can see this happening almost every fortnightly!! Though am totally burned now!!
Oh and we manage to spot a family of Otters

That definitely made my day